Greyhound Cars
Running all over London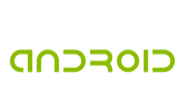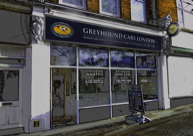 GREYHOUND CARS (LONDON) LIMITED - Customer Privacy Policy
5.2 We may also use your data, or permit selected third parties to use your data, to provide you with information about goods and services which may be of interest to you and are directly connected to the type of service that you contact and or use Greyhound Cars for. We or permitted third parties may contact you about these by SMS message, email or telephone.
5.3 If you are an existing customer of ours, we will only contact you by electronic means (e-mail or SMS) with information about goods and services similar to those which we have previously supplied to you.
5.4 If you do not want us to use your data in this way, or to pass your details on to third parties for marketing purposes, please let us know by either calling our head office to speak to one of our staff on 020 3388 3388 or by e-mailing us at greyhoundcars@btconnect.com with your request to be removed.
DISCLOSURE OF YOUR INFORMATION
6.1 We may disclose your personal information to any of our group, which means our subsidiaries, as defined in section 1159 of the UK Companies Act 2006.
6.2 We may disclose your personal information to third parties:
In the event, that we sell or buy any business or assets, in which case we may disclose your personal data to the prospective seller or buyer of such business or assets;
If GREYHOUND CARS (London) Limited or substantially all of its assets are acquired by a third party, in which case personal data held by it about its customers will be one of the transferred assets; or
If we are under a duty to disclose or share your personal data in order to comply with any legal obligation, or in-order to enforce or apply our terms and conditions of supply and/or any other agreements; or to protect the rights, property, or safety of GREYHOUND CARS Limited, our customers, or others. This includes exchanging information with other companies and organisations for the purposes of fraud protection and credit risk reduction.
YOUR RIGHTS
7.1 You have the right to ask us not to process your personal data for marketing purposes.
7.2 You can exercise your right to prevent such processing by contacting us by email at greyhoundcars@btconncet.com or by telephoning our head office on 020 3388 3388.
7.3 Our site may, from time to time, contain links to and from the websites of our partner networks, advertisers and affiliates. If you follow a link to any of these websites, please note that these websites have their own privacy policies and that we do not accept any responsibility or liability for these policies. Please check these policies before you submit any personal data to these websites.
8. ACCESS TO INFORMATION ACT
The Act gives you the right to access information held about you. Your right of access can be exercised in accordance with the Act. Any access request may be subject to a fee of £10 to meet our costs in providing you with details of the information we hold about you.
9. CHANGES TO OUR PRIVACY POLICY
Any changes we may make to our privacy policy in the future will be posted on this page.
CONTACT
Questions, comments and requests regarding this privacy policy are welcomed and should be addressed to greyhoundcars@btconnect.com
Thank you for taking the time to read our privacy policy which we have put in place for you.
GREYHOUND CARS (London) Limited ("We") are committed to protecting and respecting your privacy.
This, is our policy which; sets out the basis on which any personal data we collect from you, or that you provide to us, will be processed by us.
GREYHOUND CARS (London) Limited; Reserve the right to add or delete conditions from this Policy as may be required by Law or a change in our Operating Procedures from time to time.
We hope this will help you understand our views and practices regarding your personal data and how we will treat it.
For the purpose of the Data Protection Act 1998 (the "Act"), the data controller is GREYHOUND CARS (London) Limited of: 231 Streatham High Road, Streatham, London. SW16 6EN. Company Number: 8470698. Head Office: 231 Streatham High Road, Streatham, London SW16 6EN
1. INFORMATION WE MAY COLLECT FROM YOU
We may collect and process the following data about you:
Information that you provide to us on the telephone, on our website
(www.greyhoundcars.co.uk) ("our site")
or on our mobile application ("our app"). This includes information provided at the time of making bookings for our services or for any other reason if you need to make a complaint or report a problem with our site or our app. If you contact us, we may keep a record of that correspondence.
We do record all telephone calls for training and job or complaint verification purposes.
We retain details of your booking and journeys you have taken with us. Made either over the telephone, website or app and details of transactions you carry out through our site or our app. and as Required by our Local PHO Licensing Authority. Or our Business requirements.
Details of your visits to our site and our app and the resources that you access.
COOKIES
Our website does not use cookies. No Cookies are used on either our GREYHOUND CARS app or our GREYHOUND CARS web booker.
WHERE WE STORE YOUR PERSONAL DATA
1 Our Servers are based at our head office at: 231 Streatham High Road. This is where we store your data within our offices. We will take all steps reasonably necessary to ensure that your data is treated securely and in-accordance with this privacy policy.
4.2 All information you provide to us is stored on our secure servers. Any payment transactions will be encrypted. Where we have given you (or where you have chosen) a password which enables you to access certain parts of our site, you are responsible for keeping this password confidential. We ask you not to share the password with anyone.
4.3 Unfortunately, the transmission of information via the internet is not completely secure. Although we will do our best to protect your personal data, we cannot guarantee the security of your data transmitted to our site or our app; any transmission is at your own risk. Once we have received your information, we will use strict procedures and security features to try to prevent unauthorised access.
5. USES MADE OF THE INFORMATION
5.1 We use information held about you in the following ways:
1. To carry out our obligations in respect of any arising booking(s) that you have made with GREYHOUND CARS or its associated Companies.
2. To sharing such information with our associated companies for the fulfillment purposes of fulfilling a booking requested by you which may undertaken by one of our associated companies.
3. To present our website and app and their contents in the most effective manner for you and for your computer;
4. To provide you with information, products or services that you request from us or which we feel may interest you, where (if required to do so) you have consented to be contacted for such purposes;
5. To allow you to participate in interactive features connected to Greyhound Cars and our service, when you choose to do so; and
6. To notify you about changes to our service.
Copyright © Greyhound Cars Ltd. All Rights Reserved