Greyhound Cars
Running all over London
Fuel Economy, smooth driving, and an eerie silence...!
Why not come and experience all of these in the brand new Prius or Prius + Company car fleet now available to hire at Greyhound Cars London.
Call Earl for more details on availability and hire / rental rates on:
020 3388 3388 or email directly to: driverapplications@greyhoundcars.co.uk
Established over 40 years in South West London we are proud of the excellent standard service our clients require. Come and join us, and here's why it makes sense to:
9 Great Reasons to Drive for Greyhound Cars
✷ You can earn anything between £1000 and £1600 a week!
✷ We offer 18% commission rates!
✷ Open Shift 7 days a week - work when you want to
✷ Commission or rent deals - your choice
✷ Great deals on company cars
✷ Low start up cost
✷ Smart casual dress code
✷ 2 Free car washes/week - full time drivers
✷ Experienced drivers and beginners welcome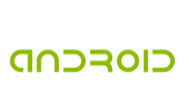 Copyright © Greyhound Cars Ltd. All Rights Reserved
DRIVERS. YOU CAN EARN BETWEEN £1000 AND £1600 A WEEK AT GREYHOUND CARS.
START IN SEPTEMBER TO QUALIFY FOR
NO RENT
NO COMMISSION
1st 2 WEEKS
18% Commission
1st. 2 Weeks Free
£150 / Week Rent
1st 2 Weeks Free
Get started now by filling in our simple form on the right and a member of our team will come back to you within 24 hours.