Greyhound Cars
Running all over London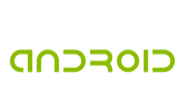 ENGLISH LANGUAGE QUALIFICATION
English Language Requirement
The English language qualification is an addition to and must be included in a Private Hire Licence application.
The important date to remember is 30 April 2019
What you need to know?
Required proof of your English language qualification comes into effect from 30 April 2019 and must be submitted. This means that any License application received by Tfl since 14 October 2016 must also include proof of an approved English language qualification. If you have not submitted proof of your English qualification you must do this by 30 April 2019.
What qualifications do TfL accept?
TfL has confirmed that any of the below will meet the English Language Requirement:
* UK GCSE grades A to G
* UK O level grades A to E
* UK CSE grades 1 to 5
* UK AS level/A level
* UK NVQ/BTEC/City and Guilds qualification level 1 or above
* UK HNC/HND
* UK degree or higher (e.g. master's, PhD)
* ESOL Skills for Life (Entry Level 3, Level 1, Level 2)
* Functional Skills qualifications in English (Entry Level 3, Level 1, Level 2)
* SELT certificate - B1 or higher, issued by Trinity College London or IELTS

TfL will also consider accepting applications with a non-UK English qualification that is the equivalent of GCSE level or above.

If you have a non-UK English qualification, you will be required to provide TfL with the original certificate of the qualification and evidence that the qualification was both taught and examined in English (eg: a letter from the school/college). For more information or for any questions please email TfL directly at tph.enquiries@tfl.gov.uk
Copyright © Greyhound Cars Ltd. All Rights Reserved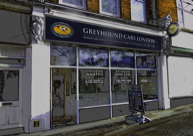 How do I submit my qualification to TfL?

Email - Scan your qualification certificate and email it to tphlic@tfl.gov.uk Use your Private Hire Licence Number in the subject of the email.

Post - Post your qualification certificate to TfL. Please include your Private Hire Licence Number with the certificate.
Post to:
TfL Taxi and Private Hire
1st Floor
230 Blackfriars Road
London
SE18NW
Any Questions?
Please call TfL on 0343 222 4444 or email them at tph.enquiries@tfl.gov.uk
For more information from TfL's website Click Here